Regain a healthy looking complexion
Life is hard on your complexion, what with air pollution, exposure to the sun, wind and rain, and perhaps too many late nights. All of these damage your skin, creating wrinkles and blotches, and aging it prematurely.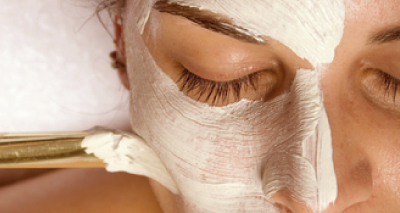 New Client Offer!
25% off first treatment*
* Quote ref 25WEB
when booking
(new client's only)
So every now and then, it's worth taking some time out to repair the damage and enjoy the luxury of a facial with the Dermalogica skin care system. You'll be amazed how much fresher your face will look and feel.
All 60 minute plus facials include Dermalogica's unique face mapping skin analysis that ensures you receive the most effective personalised treatment.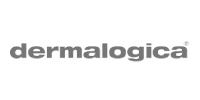 Dermalogica Pro Skin 30
This experience allows your therapist to identify your skin priority, whether that's an oily T zone, flaky cheeks or puffy eyes and sensitivity, your treatment will be tailor made each time to solve your specific concern.
During this 30 minute treatment we will target your priority condition and using active ingredients we will personlise and adapt the treatment to suit your needs. 
The perfect way to take care of your skin that will save you time and money.
30 minutes - £35.00
Dermalogica Pro Skin 60

This treatment provides you with the full sensory experience and targets all skin conditions. It is the ultimate treatment for relaxation and rejuvenation using Dermalogica's unique facemapping  and modular approach this treatment is customised around your concerns.
Lie back and enjoy the full experience of a professional resurfacing, extraction (if necessary), touch therapy deep treatment masque and finish off with dermal layering for a healthy looking Dermalogica glow.
60 minutes - £55.00
Bio Surface Peel
Expert active 30
Discover the powerful new skin resurfacing system from Dermalogica. This treatment helps reduce acne, pigmentation and signs of premature ageing to reveal smoother, brighter and softer skin.
With BioSurface Peel you can get the same powerful results as a chemical peel without the associated risks or downtime.
It safely removes dull outerlayers of skin and helps the skin underneath to regenerate for a smooth and radiant complexion.
30 minutes - £45.00
Bio Surface Peel
Expert active 60

This treatment is a four phase peel that starts with preparing the skin to allow for efficient penetration of subsequent active ingredients upon application.
The next phase includes the application of two complex active formulas which are layered to suit the condition of the skin and desired results.
The final phase, stops the exfoliation process, deceases the activity of the acids and normalises the epidermis. It does this while calming the skin and initiating the repair process.
A lovely, relaxing way to finish the treatment!
60 minutes - £90.00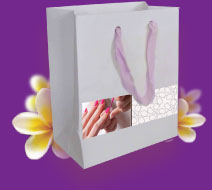 10% off your CACI treatments
For any course of 10 CACI treatments you have the choice of taking the 10% as a discount or in the form of your first maintenance treatment FOC.
Indulge and enjoy the bijou experience
To book an appointment please fill out the form or call us on 0118 973 1158.
Appointments available Monday through Saturday.
Late nights Tuesday, Wednesday and Thursday.
We reserve the right to charge a 50% cancellation fee if 24 hours notice is not given. All major debit and credit card payments accepted.