CACI non surgical facial
& body toning
Reduce visible signs of ageing
CACI stands for Computer Aided Cosmetology Instrument – state-of-the-art technology that is considered to be the most advanced micro-current skin treatment system available. We've got one of the first in this area!
A CACI electronic beauty treatment tightens sagging muscles and skin, smoothes away fine lines and wrinkles and prevents sagging skin to achieve visible face-lift results without surgery.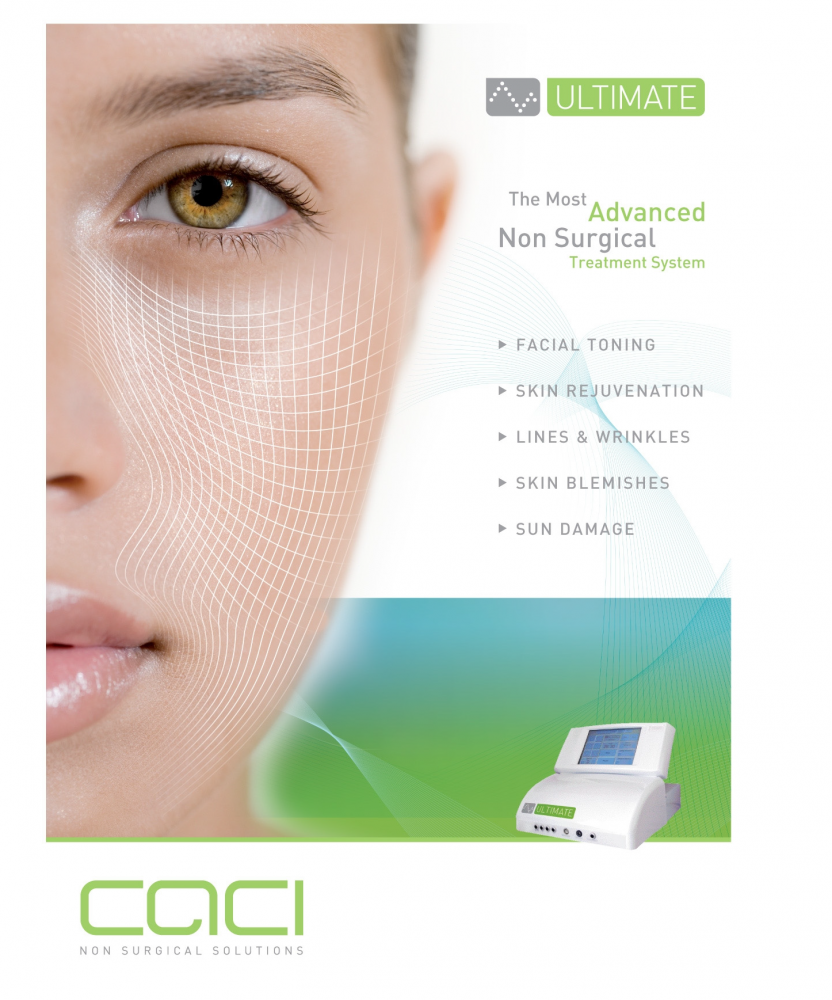 Non surgical face lift
The CACI programme lifts and tones the facial muscles using a combination of specific waveforms and frequencies that work in harmony with the body's own bio-electrical fields. A course of 10 treatments is recommended. All pre paid CACI courses of 10 treatments receive a 10% discount.
A hot favourite with celebrities, this treatment tones sagging facial muscles, smoothes fine lines and wrinkles, reduces eye-bags and produces immediate results. CACI will help keep the skin looking youthful and glowing and keep the facial muscles toned. As featured in the TV programme Ten Years Younger and voted Number 1 anti-ageing treatment.
60 minutes - £64.00
75 minutes - £79.00
Non surgical eye lift
Concentrating solely on the eye area, this treatment is quick, yet extremely effective. With the use of micro-current you will see a visible reduction in the appearance of crow's feet and wrinkles as the muscles around your eyes are retrained. The result… a much younger-looking eye area.
30 minutes - £42.00
Ultimate jowl lift
Targets muscle laxity around the jawline and helps improve the appearance of sagging jowls.
30 minutes - £42.00
Leg & Bottom Lift
Targets cellulite, fluid retention and stubborn fatty areas such as thighs and buttocks, helping to improve your skin texture and firmness.
30 minutes - £42.00
Hydratone express facial
Hydratone is designed for people who are short on time but need intensive skin hydration. The hydrating gel mask becomes 'charged' so that the whole face is bathed in rejuvenating energy.
The Hydratone facial combines active micro-current rollers with a unique, electrically conductive gel mask that has been infused with powerful hydrating properties (collagen, hyaluronic acid, and Vitamins C and E). De-hydrated and sun-damaged skin is immediately quenched by the hydrating action of the mask.
For optimum effect, the Hydratone treatment works spectacularly when combined with the traditional CACI non-surgical lifting technique
30 minutes - £42.00
Breast lift
Through the use of muscle stimulation, firming gel concentrate and collagen serum this treatment is designed to lift, tone and firm the bust and decolletage.
30 minutes - £42.00
Tummy toning
CACI's unique roller bars achieve excellent results on problems areas, particularly difficult to tone after childbirth and surgery. Stretch marks and scar tissue can also be successfully treated.
30 minutes - £42.00
Ultimate anti ageing facial
Combinations of micro-current, facial-toning, crystal-free orbital microdermabrasion and LED light therapy photo stimulation are used to instantly plump-out and soften deep lines and wrinkles. The unique Hydratone mask completes this treatment providing intensive skin hydration delivering a needle-free alternative to collagen injections and other dermal fillers.
90 minutes - £95.00
Ultimate regeneration facial
Microdermabrasion and LED light therapy photo stimulation are used to instantly plump-out and soften deep lines and wrinkles. Intensive skin hydration delivered with CACI's unique Hydratone mask completes the treatment.
60 minutes - £64.00
Ultimate healing express facial
Microdermabrasion resurfaces the superficial layer of skin so that your complexion is clearer, smoother and more youthful looking. Collagen serum and eye gel are used with micro-current for maximum hydration.
30 minutes - £42.00
Ultimate hand treatment
They say your hands will always tell how old you are! But with CACI your hands will tell everyone how young you are! A course of CACI hand treatments targets the sun and age spots, making your hands look and feel great!
30 minutes - £31.50
Jowl lift add on
Helps to improve the appearance of sagging jowls.
15 minutes - £16.00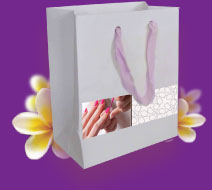 10% off your CACI treatments
For any course of 10 CACI treatments you have the choice of taking the 10% as a discount or in the form of your first maintenance treatment FOC.
Indulge and enjoy the bijou experience
To book an appointment please fill out the form or call us on 0118 973 1158.
Appointments available Monday through Saturday.
Late nights Tuesday, Wednesday and Thursday.
We reserve the right to charge a 50% cancellation fee if 24 hours notice is not given. All major debit and credit card payments accepted.